We have felt the touch of tropics in Port Douglas but we haven't seen the tropical rainforest yet. So we decided to take a day tour to the famous Daintree Forest - over 1200km2 and the largest continuous forest on Australian continent. It dates back to the times where places like Uluru were covered in rainforest and some species of plants retain the original characteristics from 110 million years ago.
Our guide - Wayne - picked us up in the morning with other five people. He was a very knowledgeable guy, looking like Leslie Nielsen from the 'Naked Gun', which made the trip even more entertaining.
We started the exploration at the Mossman Gorge next to the local indigenous centre. It's a beautiful spot in the forest where Mossman River meanders through large boulders - and where you can swim in refreshingly cold water. We didn't have time for that just yet as we were going to take a river boat cruise and see some crocodiles.
It turned out that the crocodiles are quite shy and hidden in their nests at this time of the year. The cruise was very relaxing on these calm river waters, with both sides overgrown with mangroves and large blue butterflies passing by from time to time. We've spotted only one and a half of a croc - half being a tail of a nesting female on a muddy mangrove bank. There was one male on this river - we were told - but he was busy patrolling the banks and decided not to show up.
After that we headed towards Cape Tribulation where in 1770 captain James Cook's ship scraped a reef and later run aground badly damaged. It wasn't until the next day when the crew managed to reflect it. Cook named this place Cape Tribulation '...because here begun all our troubles".
Apart from rich and dramatic history, this area is also one of the few places where the rainforest meets the reef. Because Great Barrier Reef at this point comes to the very shore, there are no waves that would result in salt spray in the air and the forest is free to come to the very water edge. Cape Tribulation's beach looked beautiful and wild with its turquoise waves but like all beaches around this part of Australia this time of the year, was frequented by marine stingers so swim once again was out of question.
To my pleasure though I managed to find some seriously large Golden Orb Weaver spiders - easily the size of my hand - sitting completely still in their webs next to female toilet. Yes, my relationship with spiders and bugs is a complex one.
After that was time for dinner and - finally - a swim! We drive a little bit into the forest and after enjoying some steak and fish (happily together on one plate) we jumped into a forest river. After a day in the heat and high humidity this felt like paradise - the cold water of slightly brownish colour cascading over the round stones and broken tree trunks. It was one of the most refreshing experiences of the last week or so. Amazing.
The last attraction of the trip was a walk in the forest starting from an old wood mill location (that also has a resident venomous snake as Wayne casually mentioned). After that - we jumped in the van, to the ferry and then to Port Douglas.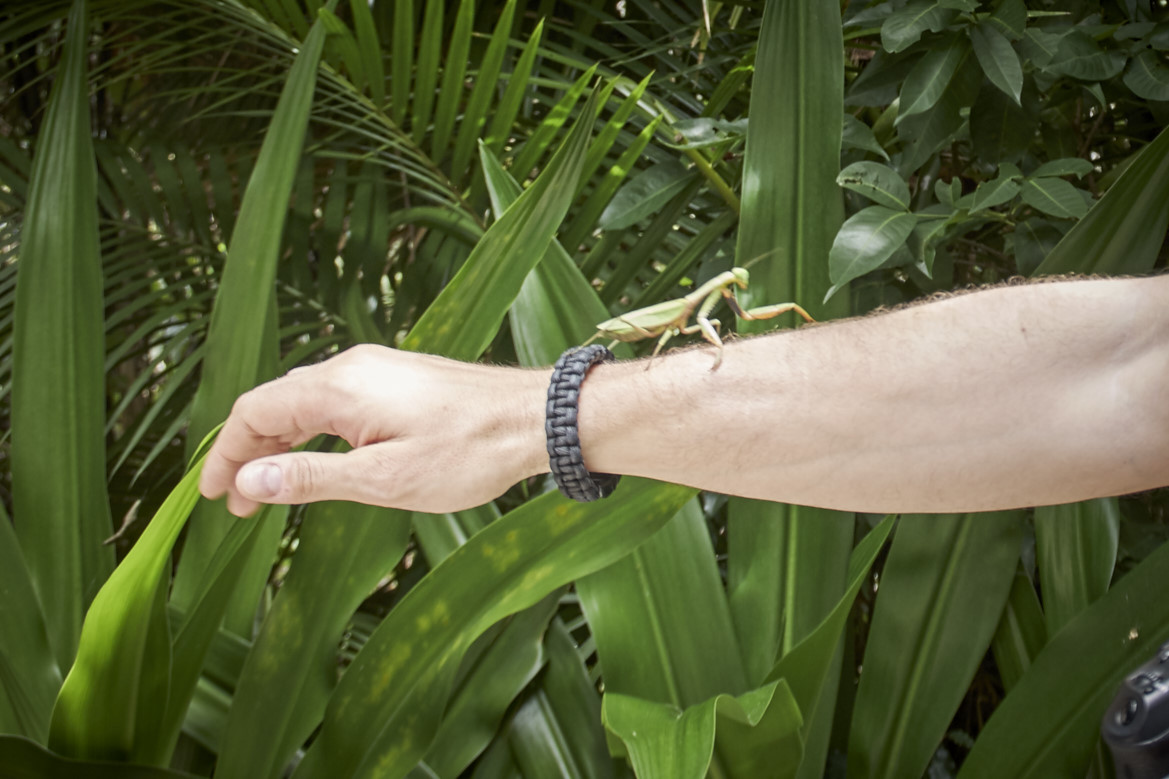 Just in time to book some sea kayaking for the next day. The exhausting duties of a holidaymaker…