Can you imagine not only not making an effort to get closer to the coral reef but actually trying your best to stay away - because it is so close you can damage it with a kick of a foot or hand stroke? Well, that's Caves Cove on Hook Island, one of the 74 small islands making Whitsunday Islands group where we set sail on a 47 Woodward designed charter yacht named Prima..
Although neither Peter Pan nor the Crocodile was there, the underwater garden of coral reef was definitely something from a fairy tale. In most places only 30-50 cm under the surface, you needed to be really careful to not touch and break anything - as it takes seconds to damage and decades to regrow. I think we've seen more fish and coral species here than at the Reef.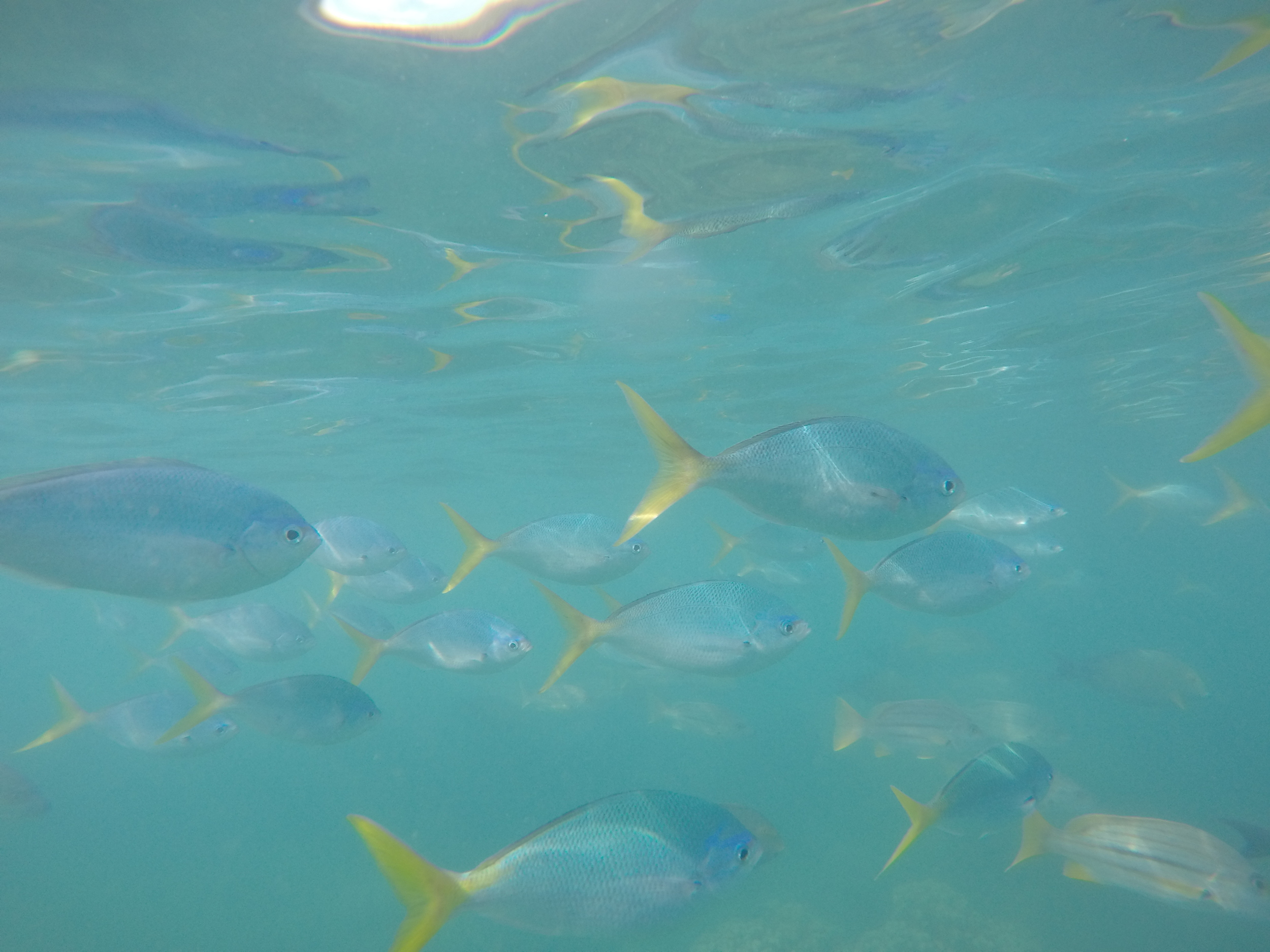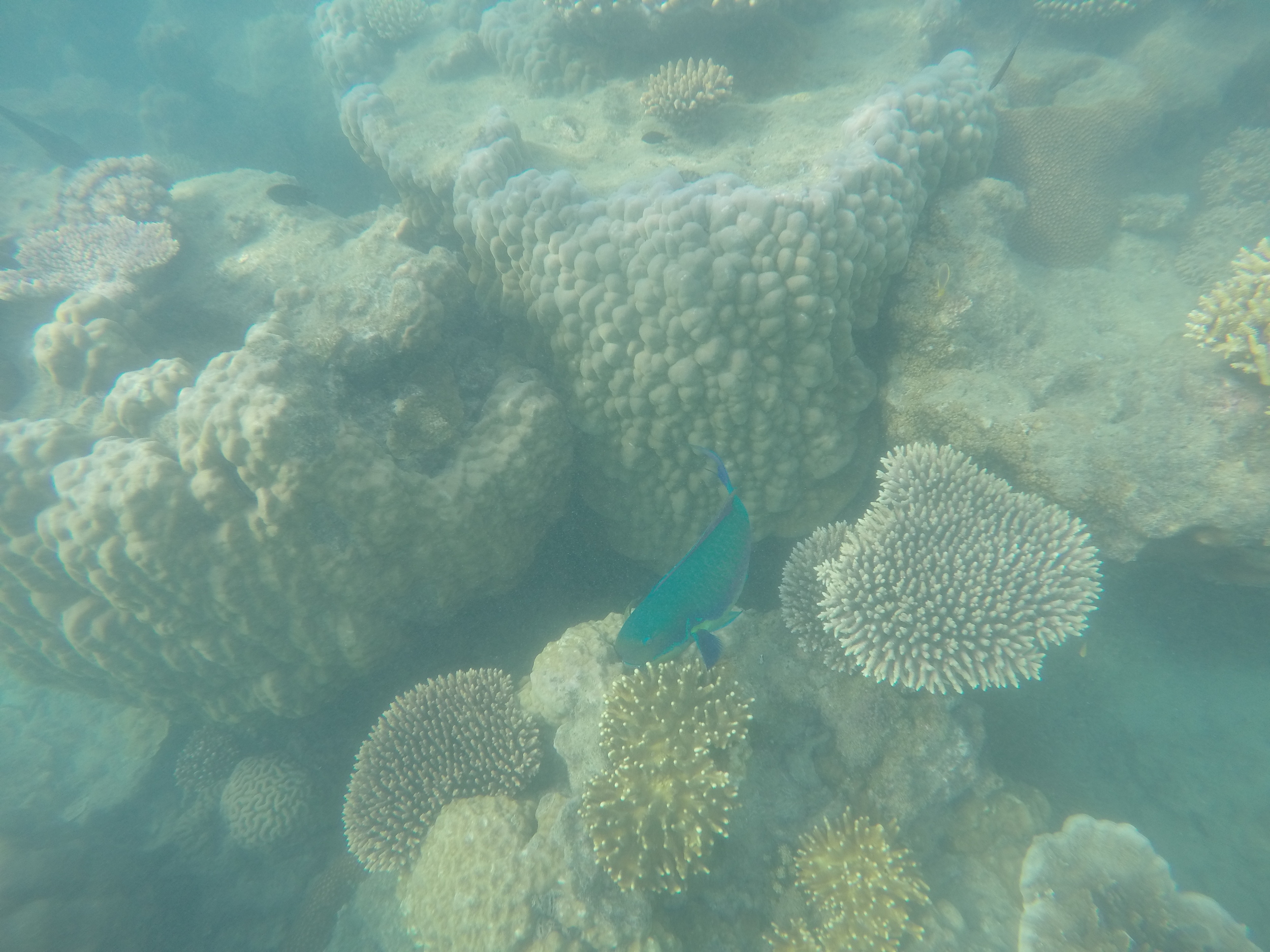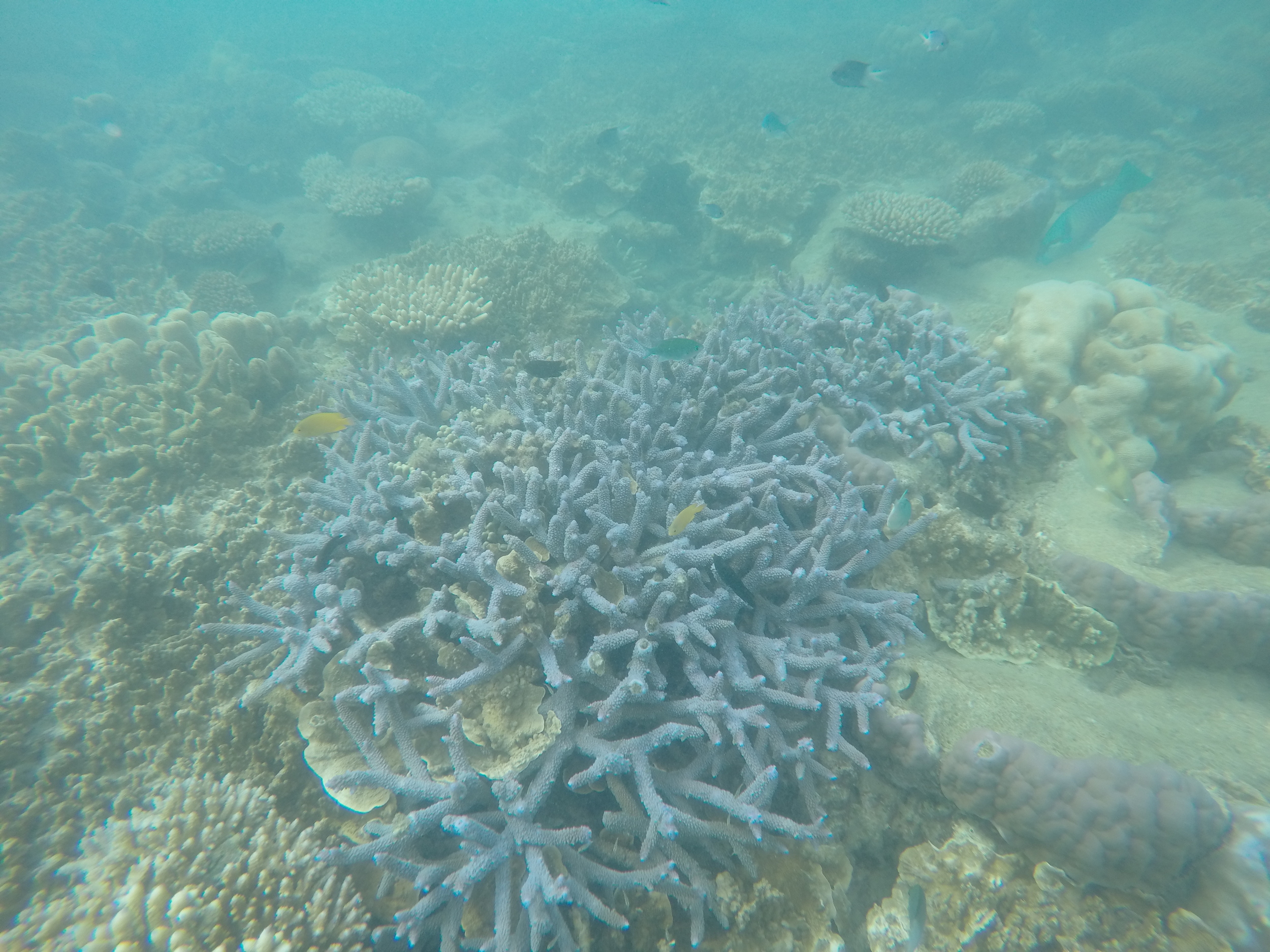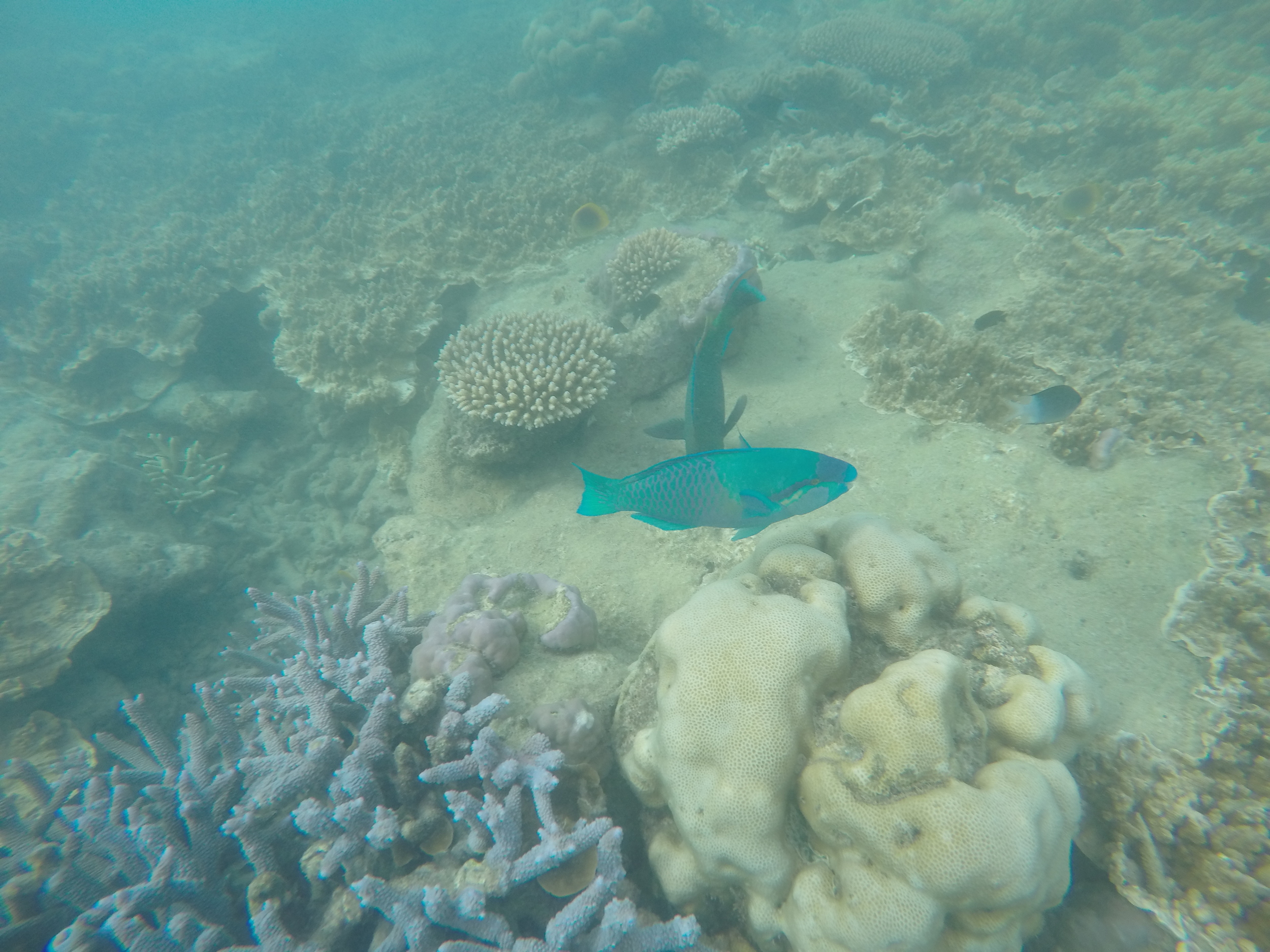 Stunning structures, some swaying with the rhythm of the waves, some like giant static brain like sculptures, and others like meticulously chiseler porcelain trees. All that in a rainbow of colours and sizes and inhabited by a variety of marine creatures, some ignoring you, some swimming away and some assuming you're a small whale and following you wherever you go.
But the sailing was not just about the coral reef. It was amazing to simply be on the boat and effortlessly move forward under a great white sail with only wind pushing us forward. There was nothing to disturb you but the calm swaying to the rhythm of the waves, the occasional flap of the sail and sounds of the boat being squeezed and stretched by the ocean. A perfect peace of mind.
We were lucky with our boat - Prima. We managed to secure the last double berth and join a group of other 9 people - two Chinese couples that were long time friends with their two little daughters Dong Dong & Elsa, a couple from Germany - Jerome & Joanna - and a solo traveller from China, Lilly.
The crew consisted of Chrissie, that was to be our host and Mark, the captain of Prima.
Chrissi, girl from Wales, UK sailed since she was 8 years old and took care of all of us, making sure the kids were wearing safety vests at all times on the deck, people who couldn't swim didn't swim and there was plenty of great food.
Captain Mark on the other hand had uncanny resemblance to Jeff Bridges including the slow and lazy way of speaking, and picked the best snorkelling spots and sailing route for us. He used to work in advertising before, creating videos and movies, until six years ago he decided he had enough and focused on his lifelong passion for sailing.
The trip was only two days of sailing around Hook Island and Whitsunday Island and two nights anchored in calm inlets protected from Southern winds. We snorkelled, sailed and visited the Whitehaven Beach with its almost perfectly white sand and turquoise waters. We also chatted, listened to traditional Chinese music, listened to the fish stories of our on board marine biologist Jerome and tried our hardest to keep everyone from touching the coral, with mixed results. Sabs befriended one of the little Chinese girls - Elsa - and proved that language is never a barrier to communicate if one wants to. It was great time off shore for all of us.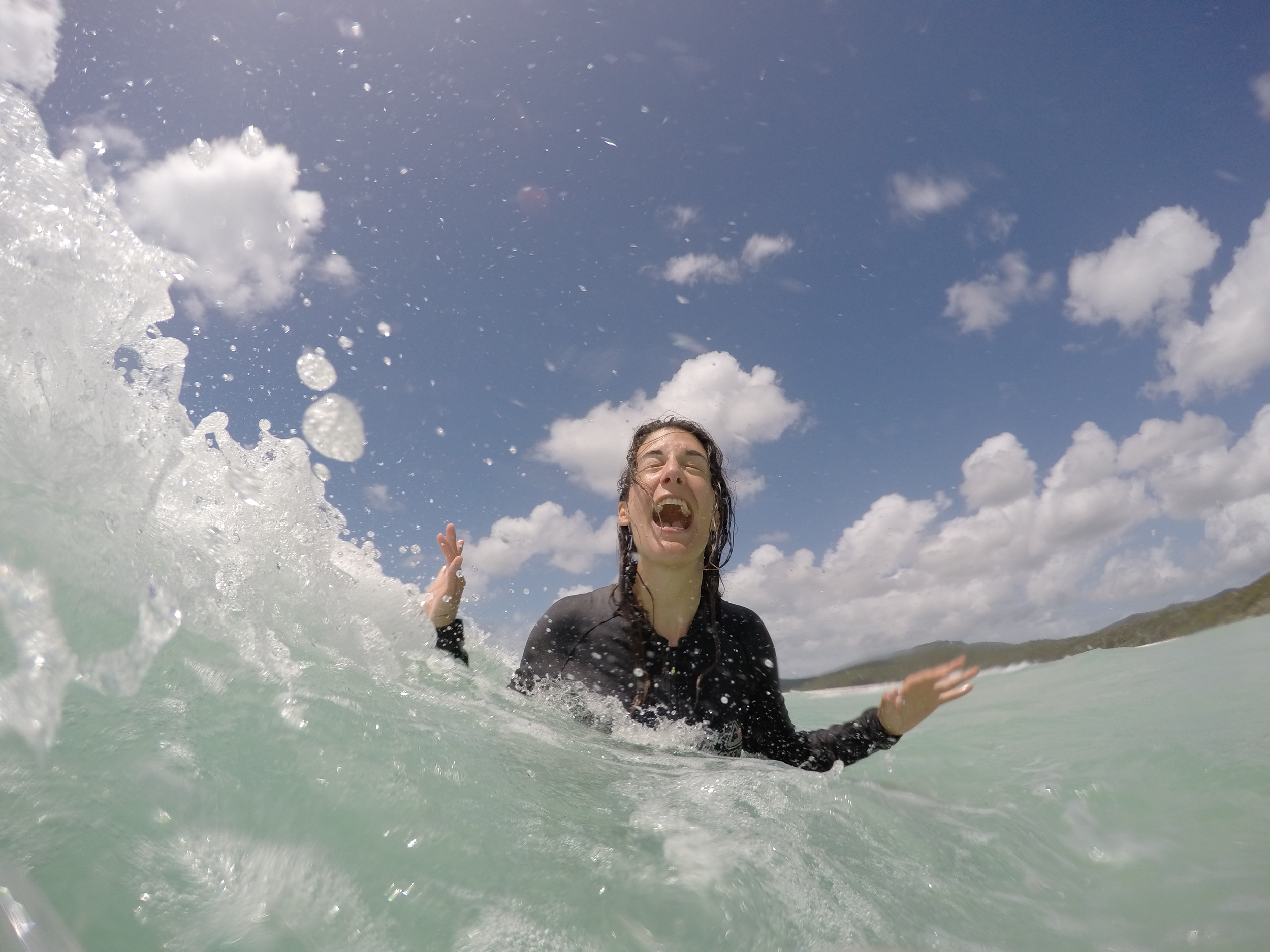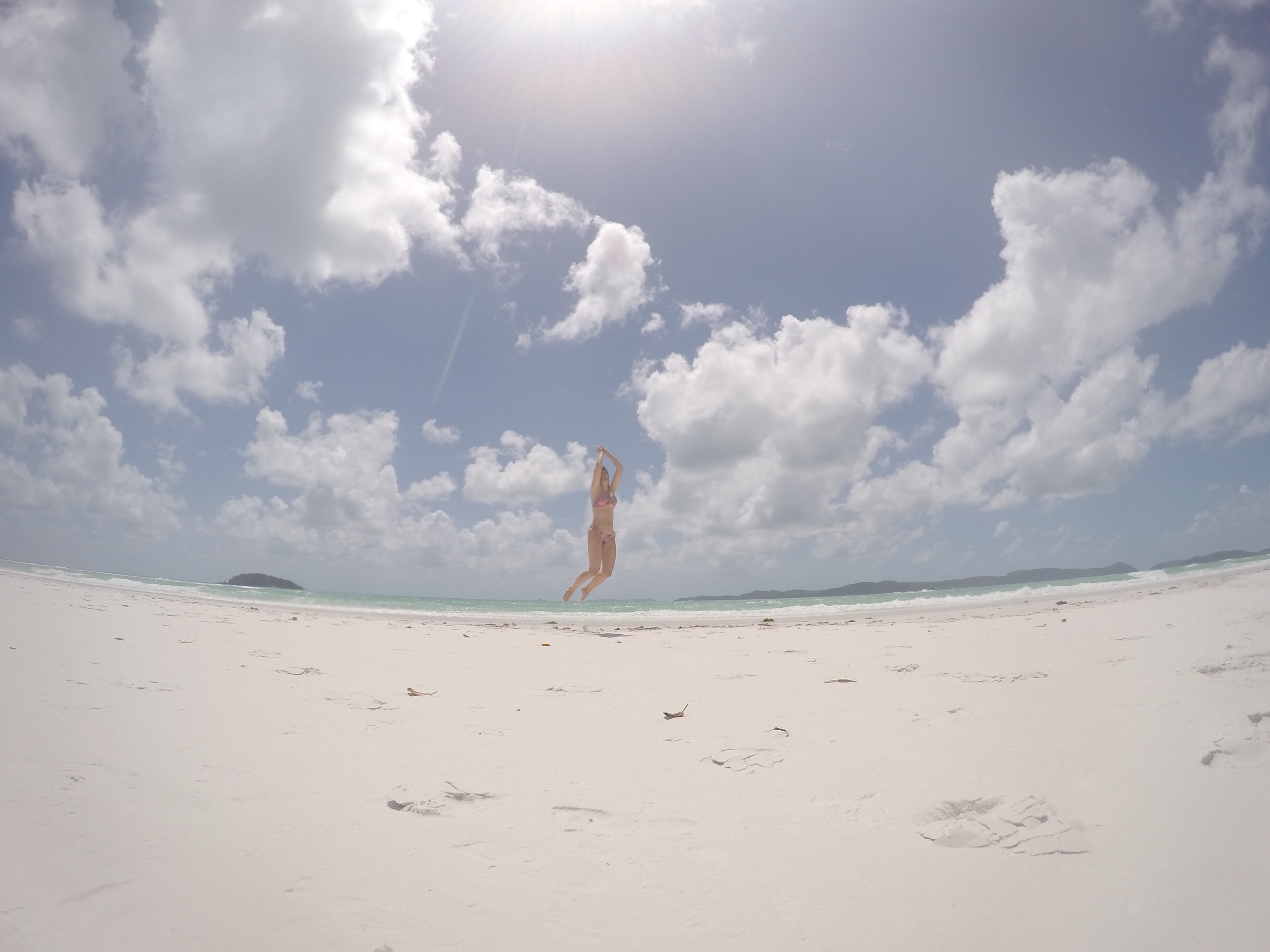 You know you had an amazing time, when the end of it leaves you a bit sad, missing it already and wishing it lasted longer or never ended. That's the feeling now after Prima got back to the marina, we said our goodbyes to the amazing crew and other passengers and walked to the town.
We checked in to the Whitsunday Rainforest Retreat - a very nice resort on the side of a rainforest covered hill overlooking the bay. To our surprise, our Chinese friends from the boat happened to have the very next villa and we spend a nice evening having a beer and chatting as the night was setting over the jungle buzzing with insect life.