Welcome to the tropical paradise. Please remove any t-shirts as they'll stay constantly wet in 33°C+ for the duration of your stay. Please put on the sunscreen generously as Queensland, Australia is the cancer capital of the world. Expect extremely high humidity, high temperatures and ocean that is as hot as a spa bath. Oh yes, and filled with marine stingers - so kind of out of action unless you wear a full body black neoprene stinger suit at all times (sexy).
Welcome to Port Douglas:)
Well, actually despite all of the above IT IS a tropical paradise. Located between an inlet of a forest river on one side and a four mile long beach on the other, this small town is a relaxing colonial town with one main shopping street with cafes and restaurants, several resorts and countless apartments for rent. All in the shade of massive palm trees lining the streets on both sides.
The bay and town is surrounded by mountains - which are always covered in clouds and seem to fully control the passing by summer storms. Meaning - no matter how hard it rains there, it hardly ever lands on Port Douglas.
It is a perfect place to stay for a while, a calm, relaxing base from which we took numerous day trips to the Great Barrier Reef, Daintree Forest and Mossman Gorge. It's tropical - humidity is constantly very high and so is the temperature. Even the ocean - filled with marine stingers at this time of the year unfortunately - is 30°C so you feel no refreshment at all. And you need to swim either in a stinger suit or within a designated area on the beach, surrounded by a special net that stops the jellyfish from going through. Either way - not much fun really.
It is still a stunning view though, with a stretch of sand going on for four miles, dotted with coconut shells and with stormy clouds above the mountains on the horizon. In the evening it turns into a purple and red stage where giant bats make their evening migration to the mangrove forests nearby. When you're sitting in one of the fish restaurants by the inlet, enjoying a delicious reef trout and waiting for George The Groper to come around - a six foot long local reef fish that comes regularly for feeding here - you're just amazed by this spectacle in front of you. And then you take a short walk to your apartment to cool down and plan another day in the tropics.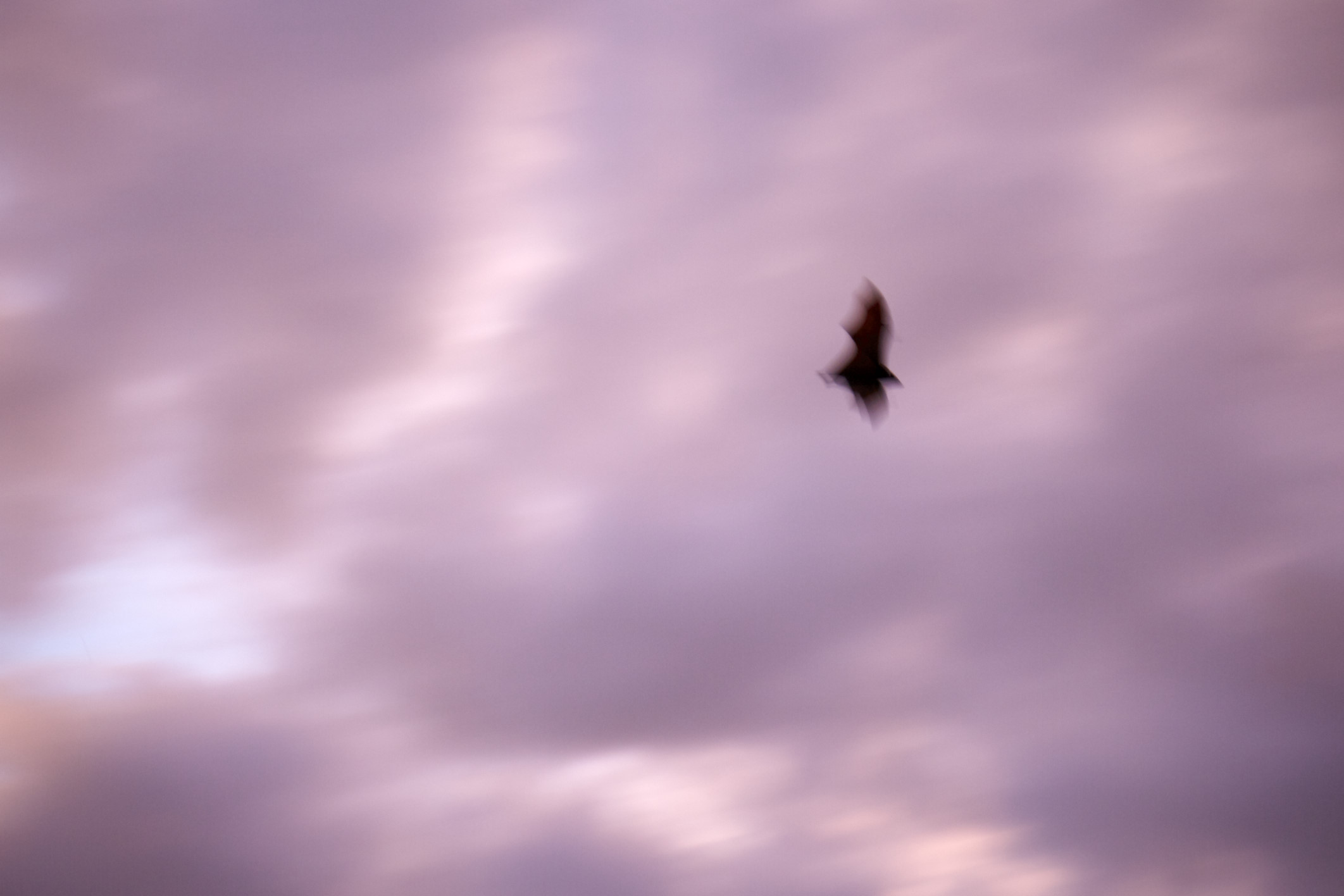 Having and apartment is amazing. We loved the road trip but constantly changing place means you need to find a place to eat everyday, make sure it's not closed, spend money, be limited to what you can eat - a bit stressful after a while.

Our apartment in Port Douglas was a lovely little flat, just next to the beach in one side and the main street with coffee shops and a few restaurants on the other. Clean, simple and very comfortable it welcomed us with a nicely cool air when we came from the Cairns airport on the first evening, drenched in sweat in 33°C+ heat and 90% humidity. So we loved it from the first sight and that affection deepened as we started cooking our meals and enjoying the relaxed time of being in one place for longer. It actually became a benchmark for our future accommodation choices.
We loved Port Douglas and the relaxing atmosphere it offered. It was really hard to board a Quantas propeller plane to Townsville on the way to Airlie Beach. But there was a sailing boat awaiting us there to take us to the Whitsunday Islands and another adventure...