Great Barrier Reef is one of the true wanders of the world and stretches from Torres Strait in the north all the way to Fraser Island in the south for over 2300 km. It's the largest single structure made by living organisms. It's even visible from outer space. The more north you get, the closer it is from the shore and at the Cape Tribulation it actually meets the rainforest. Because of that, Port Douglas is the perfect place to go and see it as the reef here is only 40km from the coast - a short trip by a motorboat.
We decided to go for a day trip there with Poseidon - a relatively small motorboat that offered tours in small groups of around 30 people and a nice, relaxed atmosphere. It turned out to be the best choice - the crew was really chilled out and professional at the same time. There were several marine biologists and diving instructors, that made the experience really special. Because the boat was small, they could go to areas not available to bigger vessels and we ended up visiting three reef snorkelling spots on the outer wall - and we were literally the only boat visible around.
It's a strange feeling when the boat finally stops, you look around and see the turquoise calm ocean and you notice the long strip of slightly greener water stretching across in front of you. And you know this is the famous Great Barrier Reef which you're going to go up close and personal in just a moment. You stop paying attention to the annoying stinger suit you need to wear and you just slip into the water in anticipation to see all this wanders you read about and saw on countless pictures. And you're not disappointed!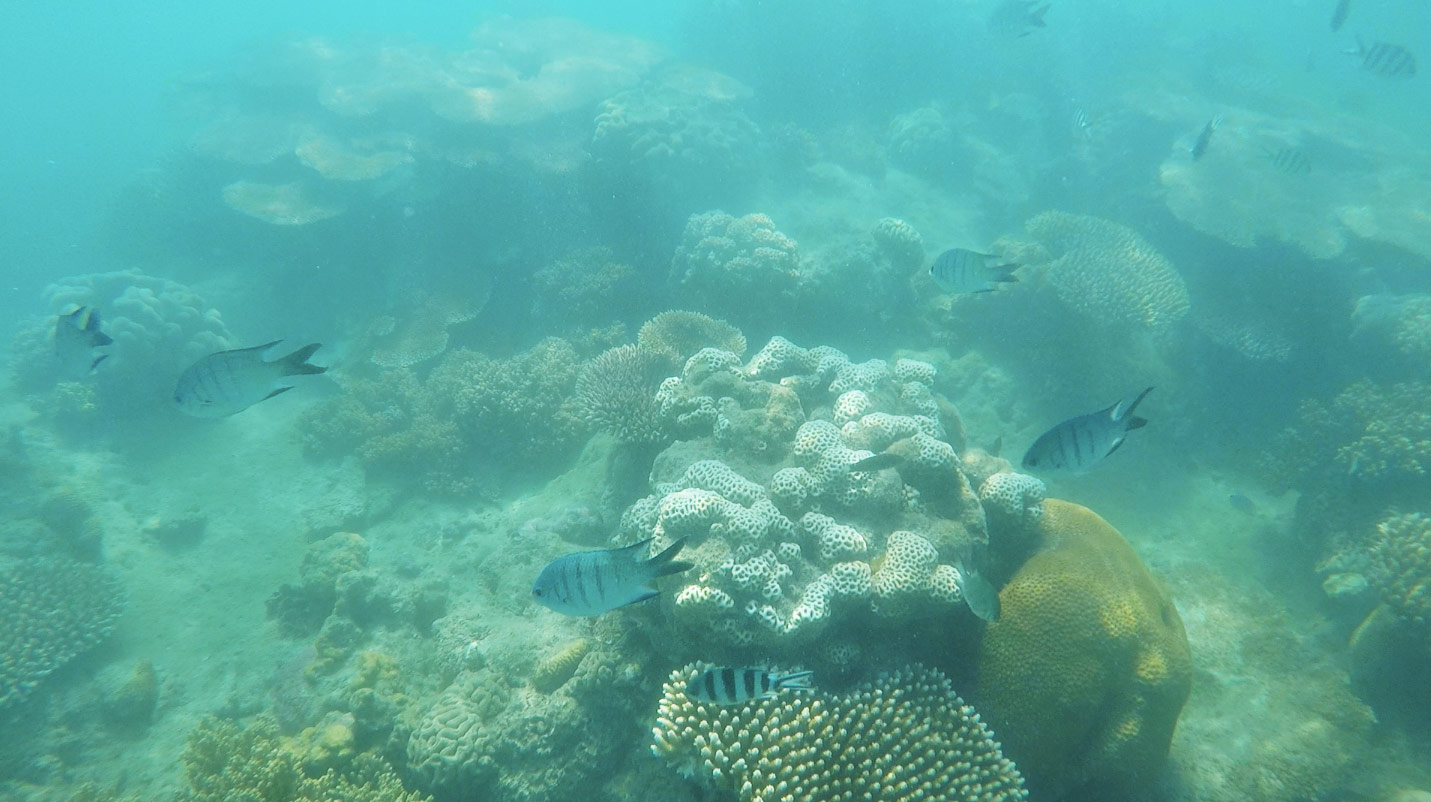 We saw a green turtle almost straight away, a familiar shape floating not far ahead of us. Beanie was more lucky and she saw one more later on, along with Nemo (the clown fish) and Doris (blue tang fish). And of course - loads and loads of other species, big and small, in all colours and patterns. The reef is an amazing underwater world that you can just observe for hours and you never get bored. It's like life in miniature happening in front of your eyes - you can stretch your hand and touch it - that is if you didn't know better of course.
The problem is it takes years and decades to form a coral reef, and just a moment to break it with your fin or stupidly trying to stand on it and take a selfie - which we realised was unfortunately quite common among other passengers. The crew did their best to explain that over and over again but some people just don't see beyond another Facebook post with another selfie. It is a shame because we will probably get to appreciate that still not well known to us ecosystem when it's too late and its already almost destroyed like we did with so many other on this planet. It's almost like human race is still in its infancy when you learn only by breaking things. Perhaps it's time to learn to walk?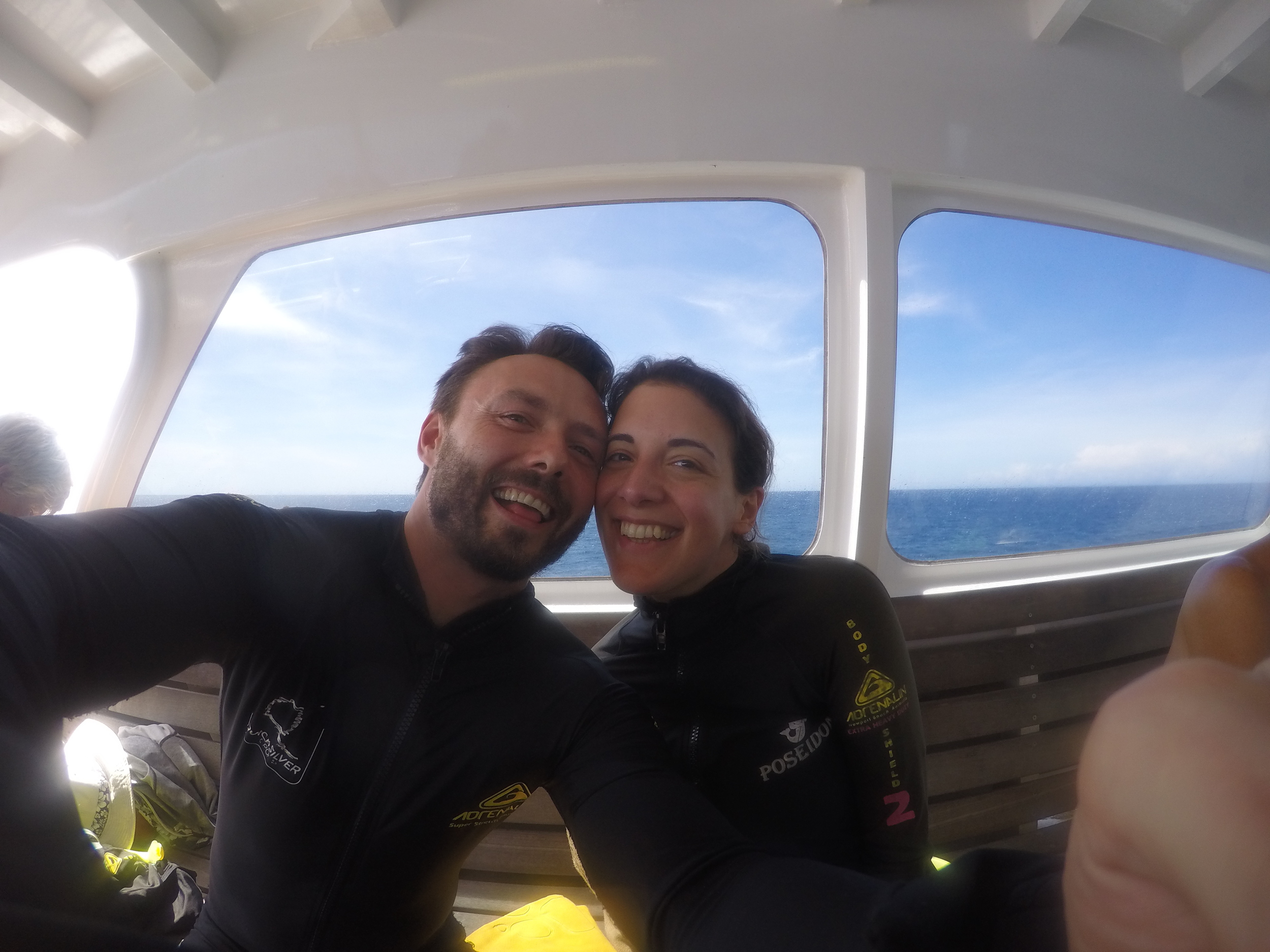 We had great time though, snorkelling and trying the introductory dives (Marek), which was a great and new experience. I found it extremely relaxing - to be able to go underwater and stay there for 20 minutes without running out of air and just floating around the coral reef - almost like a part of this marine world.
And yes, we did see sharks. Young six foot long reef sharks majestically passing by underneath us. Quite an unforgettable experience!