Not quite educated by yesterday's food experience we tried the motels breakfast. Mistake. I guess you could call it continental if you were really really nice. We weren't.
First on the way was Huskisson on the coast of Jervis Bay, where we decided to have another breakfast - banana bread with ricotta and honey. Amazing. All food struggle from the day before and in the morning forgotten immediately. Especially when ten minutes later we spotted a pod of dolphins leisurely passing by a local small beach.
Not far was Hyams Beach, a long stretch of a beautiful beach with white sand and turquoise blue water calm like a surface of a lake. Very popular with locals but for a reason. It didn't offer wave jumping fun but relaxing spa like swim.
And then, just when we were changing after the beach and packing to get back on the road, this happened...
Yes, for the first time in my life my phone got smashed. It fall off my hands and pockets so many times before but it looks like Australian tarmac was too much to handle. It did however still worked only reading was now tricky when letters were getting lost among the net of cracks in the glass. Interesting new experience:)
Next on the way was Pebbly Beach - where we met extremely friendly parrots that happily landed on our hands...
...and a few local kangaroos that live here. This was the first encounter with the famous roos- exactly with four out of over 34 million inhabiting Australia. Amazing animals to watch when they jump so effortlessly almost like flying in the air! We are looking forward to more encounters like that!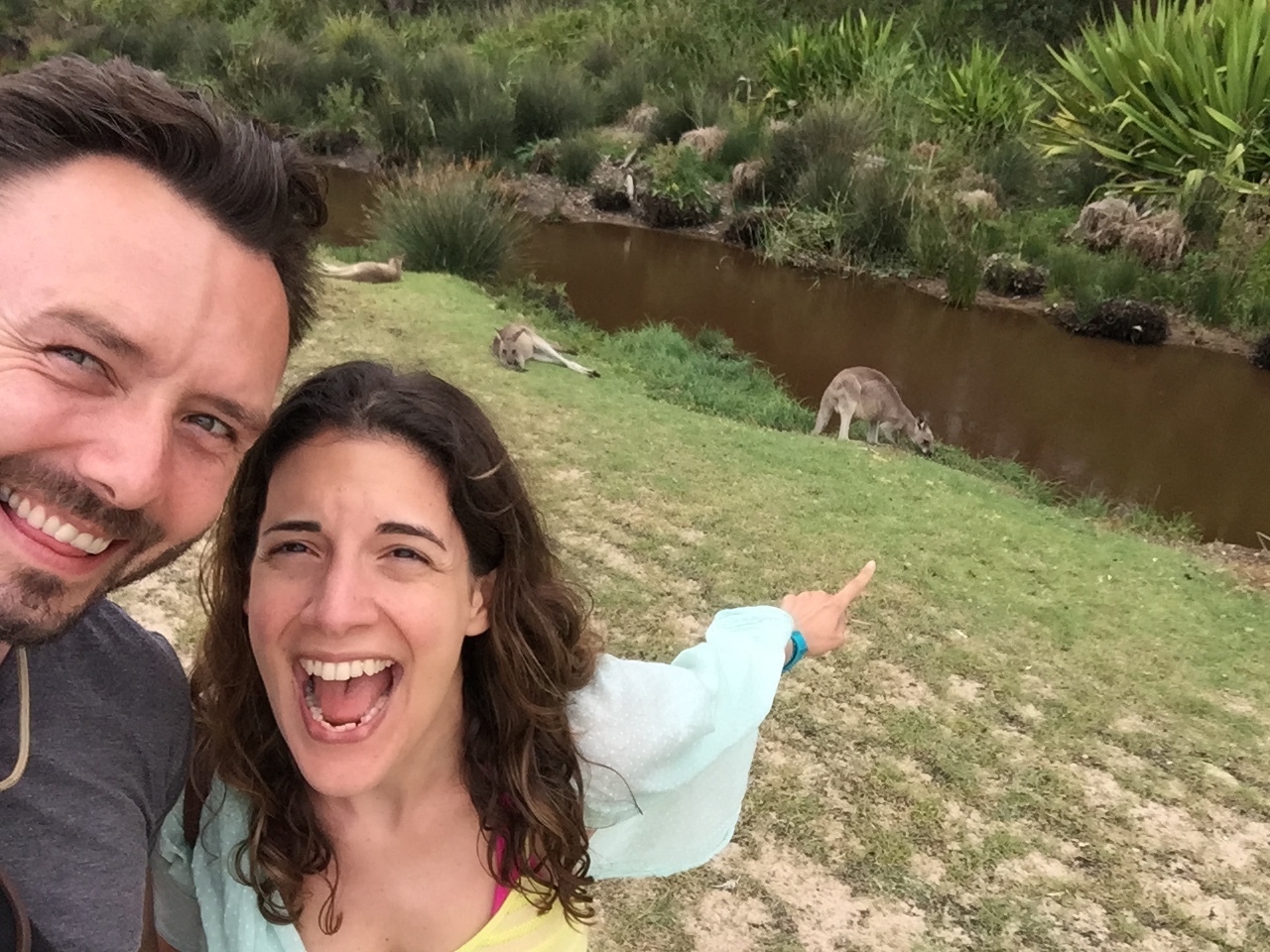 And finally the day ended in Batemans Bay with great seafood dinner at the restaurant By The Pier with a glass of wine and local oysters with bacon. Yes. Bacon. Yum.